Our Practice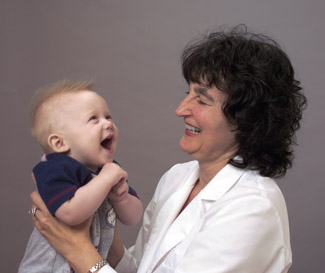 Dr. Jackson is one of a vanishing breed of doctors -- the solo practitioner. Because of all of the government rules and regulations it is getting harder and harder for a doctor to be in practice alone these days.
But Dr. Jackson feels strongly about providing personal care for her patients. She knows that continuity of care -- when one doctor knows all about you -- is best.
So at your visit you see your doctor -- not a stranger.
And after hours you don't get an answering machine -- as hard as this may be to believe -- you have Dr. Jackson's personal cell phone number which she answers herself 24 hours a day. (And almost 365 days per year -- unless her husband can talk her into taking a day off.)
This care starts when your baby is born. Dr. Jackson takes care of many newborns in the hospital and doesn't leave this important care to the hospitalist.
What if your baby is not born in a hospital? Many of Dr. Jackson's patients are born in birthing centers or at home.
In that case you can come to the office for baby's first visit.
Or there is another alternative available to you. You can even have -- and this is almost unheard of in this day and age -- a home visit for your newborn. That is Dr. Jackson's way of making it as easy as possible for the family at this important time.